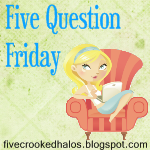 1. What is the one thing your love does for you that you can't live without?
I cannot pick just one! There are so many things about him I cannot live without. But, since I have to pick one, I think I would have to say I can't live without him being my best friend. There are times when the husband part doesn't matter as much as the best friend part. We are going to spend the rest of our lives together. That is a long time. We will change and fall in love with each other over and over. But we will always be best friends; and that (along with him being a great husband and dad) is one of my favorite things about him.
2. When did you know your love was "the one"?
This makes me laugh! I knew I was "in trouble" when I flew to Texas to get the Explorer from Collin (my brother). Randy and I had only been dating for a few weeks. And I talked Collin's ears off about Randy the whole time I was there. And as I was driving from Texas to Louisville, I talked to Randy almost the whole time! I knew I was smitten at that point. And I knew he was "the one" when I realized I was not scared to let him know that. I moved in a few weeks later. So a time line....
We met April 14th. Started slowly moving in in May. Fully moved in in June.
3. Does your love have a special ringtone on your cell?
Nope. We both just use boring plain ringtones. We used to have our wedding song, but we got new phones and we don't have the song on there anymore. But, it says, "Hubster" when he calls :)
4. What are you attracted to most in your special someone?
Physically? His eyes! He has nice blue eyes. I love his eyes. Oh. And his smile! He has a fake smile and a real smile. And his real smile is so nice. He is such a handsome man!! :)
Non physical......His humor. His is pretty funny most of the time. Especially when he will suddenly break out in some goofy dance to whatever is on the radio. lol. And you gotta love his, "You can't see me" dance! Haha. He cracks me up.
5. Did you know when/where he/she was going to pop the big question?
Yeah. I didn't know EXACTLY when. But I knew it was coming. We had just gotten back to Louisville from him meeting my family for the first time. And while we were in Chicago, he asked my dad if he could marry me! Talk about a crazy first meeting!
For the full story, go HERE
If you want to participate in 5 question Friday, please link back to Five Crooked Halos with this clicky button!